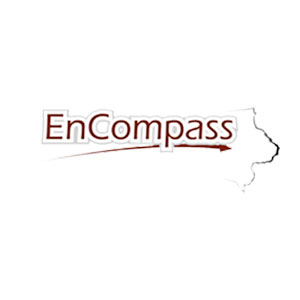 The Midwest's leading IT service provider scales and grows as it equips SMBs with top-of-the-line security and IT solutions
CEDAR RAPIDS, Iowa, August 1, 2022 -- EnCompass, a trusted computer and IT support vendor for small and medium-sized businesses (SMBs) in the Cedar Rapids Corridor, today celebrates its 22nd anniversary servicing the Midwest, and its position as a Blue Diamond partner of Datto, a Kaseya company. As a Blue Diamond partner, EnCompass has provided its customers with top-of-the-line solutions that meet their evolving business needs and places EnCompass within the top two percent of Datto partners worldwide, exceeding high-performance standards to qualify for this tier within Datto's Global Partner program.
With the rising cost of inflation and a looming economic downturn, SMBs are reassessing their IT spend. While SMBs deal with a possible recession, they also must contend with the proliferation of cyberattacks during a time when many are in the midst of transitioning to the cloud. Furthermore, while 94% of businesses report significant improvements in online security after moving their data to the cloud, a staggering 93% of the time external attackers are able to breach an organization's network perimeter and gain access to local network resources.
"In Encompass's 22 years, we have never experienced anything like we have today when it comes to the threat landscape facing SMBs and the sophisticated attackers that dominate it," said Scott Crosby, General Manager, Owner, & Virtual CIO at Encompass. "That said, we couldn't be more confident in the services we offer today as we are supported by some of the best and brightest minds and technology in the industry, thanks to Datto."
Locally owned and operated since its inception in 2000, EnCompass services a wide range of organizations across business, education, and government, and offers customizable packages to meet each individual client's IT needs including:
Data Backup & Recovery – Datto SIRIS, an all-in-one business continuity and disaster recovery (BCDR) solution, equips EnCompass customers with a unique system that backs up domain and server information and stores it in a dissimilar server off site; making important data accessible anytime, anywhere.
Managed Services - Datto Remote Monitoring and Management (RMM), a secure cloud-based RMM platform, ensures EnCompass's ability to remotely secure, monitor, and manage customer endpoints to reduce costs and improve service delivery.
Cloud Computing - Datto's Autotask Professional Services Automation (PSA), a powerful and intuitive cloud-based PSA platform, provides EnCompass a singular view of the entire business and centralizes business operations allowing EnCompass to make data-driven decisions to improve customer service, productivity, and profitability.
"EnCompass has been a Datto partner since 2012 and we are honored to have played a role in their success that has led them to this incredible milestone," said Rob Rae, SVP of Business Development at Datto. "Twenty-two years is no small feat and we look forward to all that is in store for the company in the years to come."
The award-winning IT service provider is actively growing and hiring. The company has most recently been recognized by CRN, a brand of the channel company, for Excellence in Managed IT Services, as well as on CRN's Fast Growth 150 List, the CRN Next-Gen 250 List in 2017 and 2018, and as the Cloud & Managed Services MVP Award Winner in the Advanced Computing Division at the Ingram Micro Cloud Summit in 2011.
To learn more about EnCompass, its job openings, and how the company can assist your organization's security and cloud needs, visit: https://www.encompassiowa.com/
About EnCompass
EnCompass started with Project Services August 1, 2000 and added Cloud & Managed Services August 1, 2008.  EnCompass runs their business 100% in the Cloud and provides 15 Security Services and 30 Cloud & Managed Services.
Media contacts:
Scott Crosby
General Manager, Owner, & Virtual CIO
319.310.6111
scott.crosby@encompassiowa.com